Spend $100 to Receive FREE Curbside Pickup!
Energizer Max Alkaline Battery AAA - 8 pk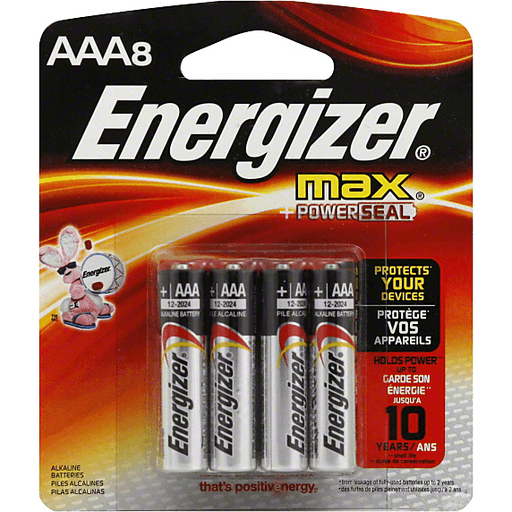 + Power Seal. Protects (from leakage of fully-used batteries up to 2 years) your devices. Holds power (shelf life) up to 10 years. That's positive energy. www.energizer.com. www.energizer.ca. Energizer Max batteries are designed not to leak in your devices. Guaranteed (for up to two years after fully-used). 1.5V. Made in USA.