Now offering FREE Curbside Pickup & Delivery! Click for Details
Good Plants Almondmilk Vanilla Yogurt Alternative, 5.3 Oz.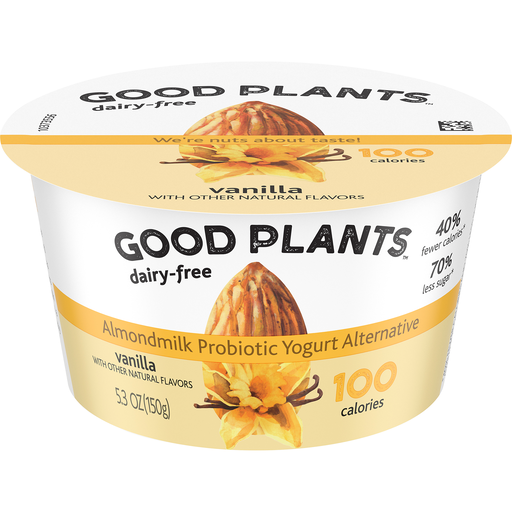 100 calories and 100% delicious?!You bet! We're all about dairy-free foods that are lower in calories and taste amazing. Good Plants has 40% fewer calories and 70% less sugar than most almondmilk yogurt alternatives.* Pick up a spoon and live life deliciously with Good Plants. We're Nuts About Taste!