FREE Delivery or Curbside Pickup Service on Your First Order!
White Castle Cheeseburgers (6 Count)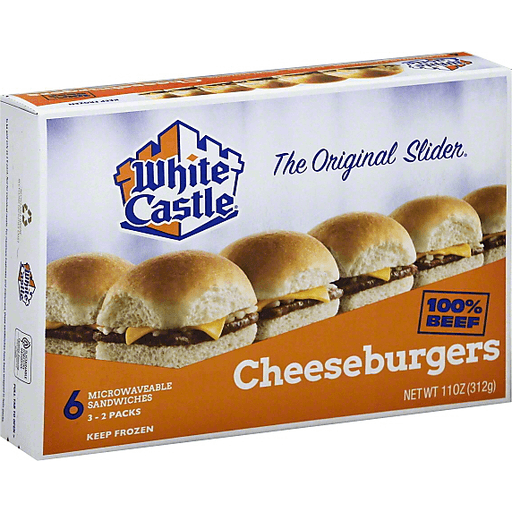 White Castle is America's first hamburger chain and has been a family-run business since 1921. We're the home of The Original Slider®, which you can get in any of our restaurants or in the frozen aisle. So our delicious White Castle® Cheese Sliders come from a long line of great taste! For maximum freshness and enjoyment, these sandwiches have been wrapped in twin-packs.