Now offering FREE Curbside Pickup & Delivery! Click for Details
Kraft String Cheese, Mozzarella Pkg.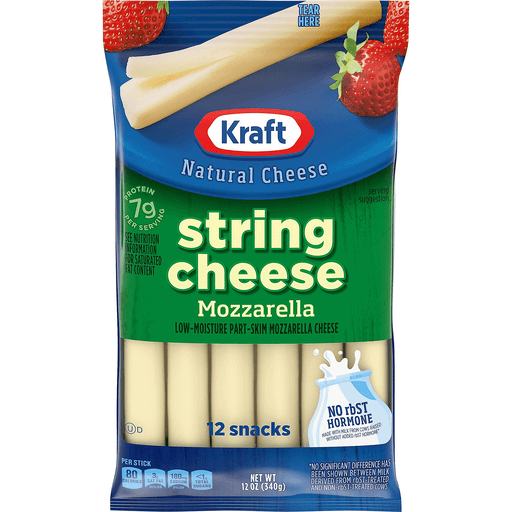 Kraft Natural Mozzarella String Cheese Sticks are a convenient snack to satisfy the cheese lovers in your family. Perfectly portioned, these low-moisture and part-skim mozzarella sticks are an easy way to add protein and calcium to your familys diet, see nutrition information for saturated fat content. Kraft mozzarella cheese is crafted from fresh pasteurized milk for quality and flavor, and each string cheese stick has 7 grams of protein. Keep a pack of Kraft String Cheese in the fridge for an easy after-school snack, or pop a mozzarella cheese stick in your lunch box for a delicious side. This 12 ounce pack includes 12 cheese sticks individually wrapped to help lock in flavor and for easy on-the-go use.