Spend $100 to Receive FREE Curbside Pickup!
Maika'i Hemajang Trail Mix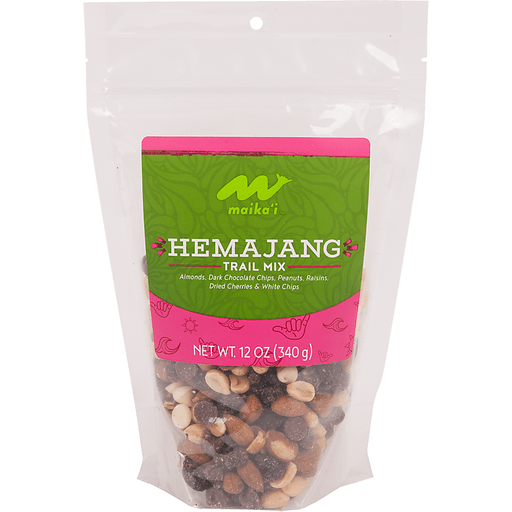 Hemajang Trail Mix - Our Maika'i Hemajang Trail Mix is truly is a good form of "messed up", which means Hemajang in Hawaiian. We mix almonds, peanuts, dark and white chocolate, dried cherries and raisins to make a very interesting trail mix that everybody can love! Contains milk, peanut, soy, almonds.