Spend $100 to Receive FREE Curbside Pickup!
Diamond Bakery Hawaiian Shortbread Chocolate Chip Cookies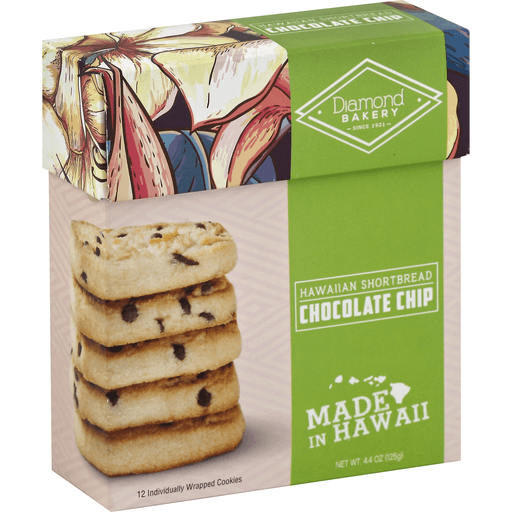 12 individually wrapped cookies. Since 1921. Inspired by missionaries who brought sea biscuits to Hawaii in the 1800's, a small group of Japanese immigrants worked for decades to perfect their signature, hand-crafted biscuits. Using time-tested recipes, pure Hawaiian artesian water, and the finest ingredients, each baked delicacy is filled with heartwarming aloha. Named for the famous Diamond Head landmark, Diamond Bakery has been a key part of Hawaii's rich history and enchanting culture with its tasty biscuits favored by Hawaii residents since 1921. Try and share all our delicious flavors! www.diamondbakery.com. Made in Hawaii.