We are currently experiencing high demand and some items may be out of stock.
Colman's Original English Mustard, Double Superfine Powder, 2 Oz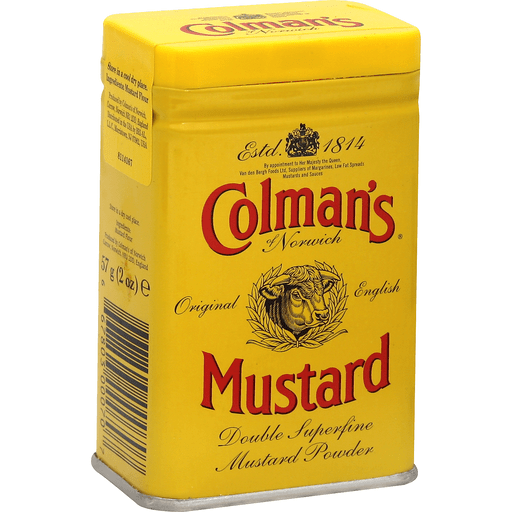 To make up Colman's Powder Mustard to serve as a simple condiment with food, only cold water should be used. Mix with equal quantity of water and allow ten minutes standing time to allow the full flavour to develop. The water acts as a catalyst that helps yield the essential oil of mustard which produces that unmistakable taste.