We are currently experiencing high demand and some items may be out of stock.
French's Original Crispy Fried Onions, 6 Oz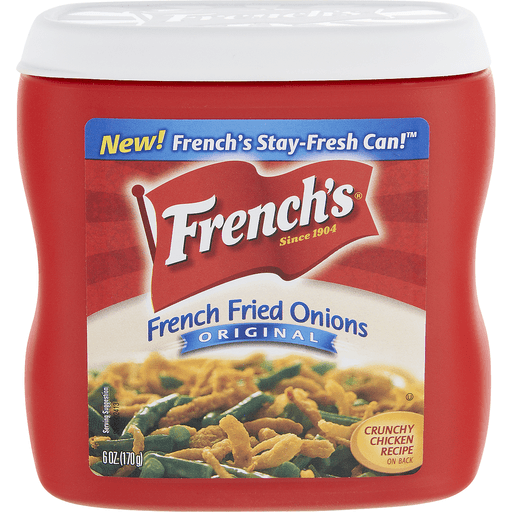 French's® Original Crispy Fried Onions are made with real onions for incredible flavor and that classic crunch. Toss 'em onto casseroles, mashed potatoes, burgers and salads for an exciting pop of crunch and taste the whole family will love. This beloved Thanksgiving staple – hello, Green Bean Casserole – has uses way beyond the holidays. Think sprinkled on top of soup or salad, or even as breading for crispy, oven-baked chicken. Feel good about sharing them with everyone – they're crafted without GMOs or artificial flavor.