FREE Delivery or Curbside Pickup Service on Your First Order!
Coca-Cola Cans, Diet Coke Zesty Blood Orange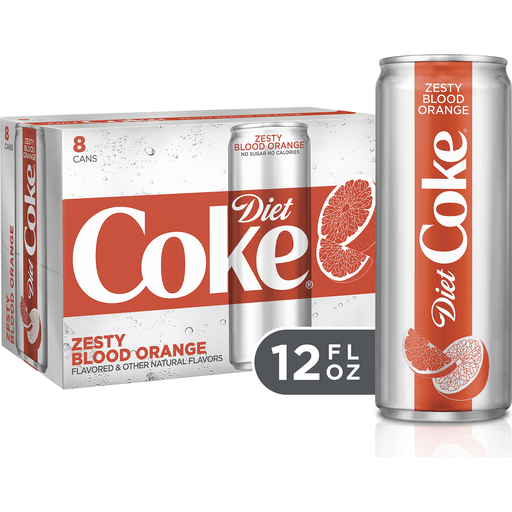 It's the one and only Diet Coke. It's your everyday hero. Your deliciously fizzy go-to companion. It might have a brand new look, but it's the same Diet Coke you know and love. Oh yeah, and it's incredibly refreshing, always. With Diet Coke naturally flavored feisty cherry, ginger lime, twisted mango, zesty blood orange, blueberry acai, and strawberry guava, there's a whole flavor adventure waiting for you. break out of your comfort zone and give them a try.