FREE Curbside Pickup Service for Orders Over $100!
Bottega Vinaia Pinot Grigio, Trentino, 750Ml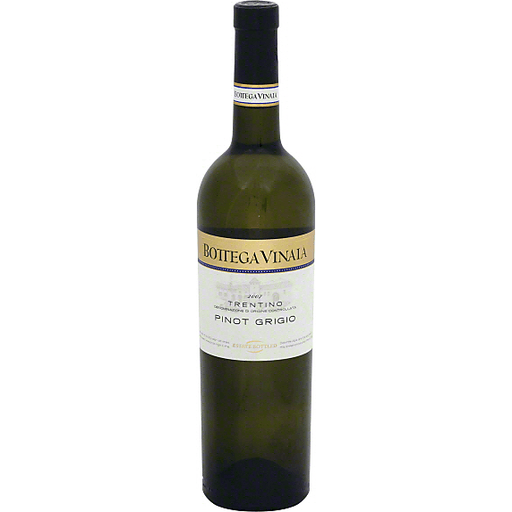 Bottega Vinaia is a collection of estate-bottled artisan wines from single vineyards in northern Italy's Trentino region. Grapes are grown in the Dolomite Alps, north of Lake Garda, where the microclimate and soil conditions are ideally suited to the production of high quality Pinot Grigio. In the afternoons, a warm, dry breeze called the Ora del Garda sweeps off the lake, keeping the fruit healthy and free of excess moisture. Cool nights promote singularly fragrant and intense aromas uncommon in a Pinot Grigio. Alc. 13% by Vol. Product of Italy.