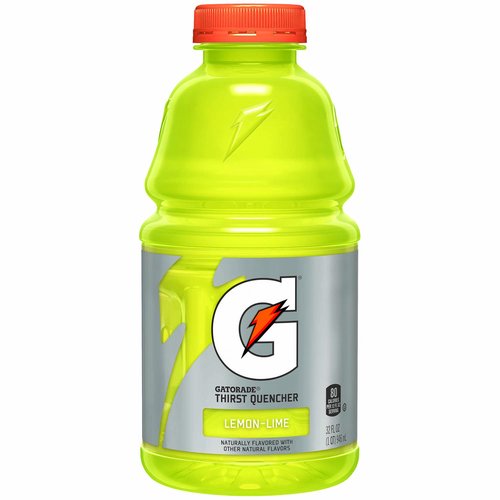 Gatorade, Lemon-Lime, 32 Ounce
Sale Information
Price with Maika`i card
Sales price valid from 10/20/2021 until 10/26/2021
Description
When you sweat, you lose more than water. Gatorade Thirst Quencher contains critical electrolytes to help replace what's lost in sweat
.
Trusted by some of the world's best athletes
Replenishes better than water
Top off your fuel stores with carbohydrate energy, your body's preferred source of fuel
Product Number: 052000338775
Sale Information
Price with Maika`i card
Sales price valid from 10/20/2021 until 10/26/2021
Description
When you sweat, you lose more than water. Gatorade Thirst Quencher contains critical electrolytes to help replace what's lost in sweat
.
Trusted by some of the world's best athletes
Replenishes better than water
Top off your fuel stores with carbohydrate energy, your body's preferred source of fuel
Product Number: 052000338775